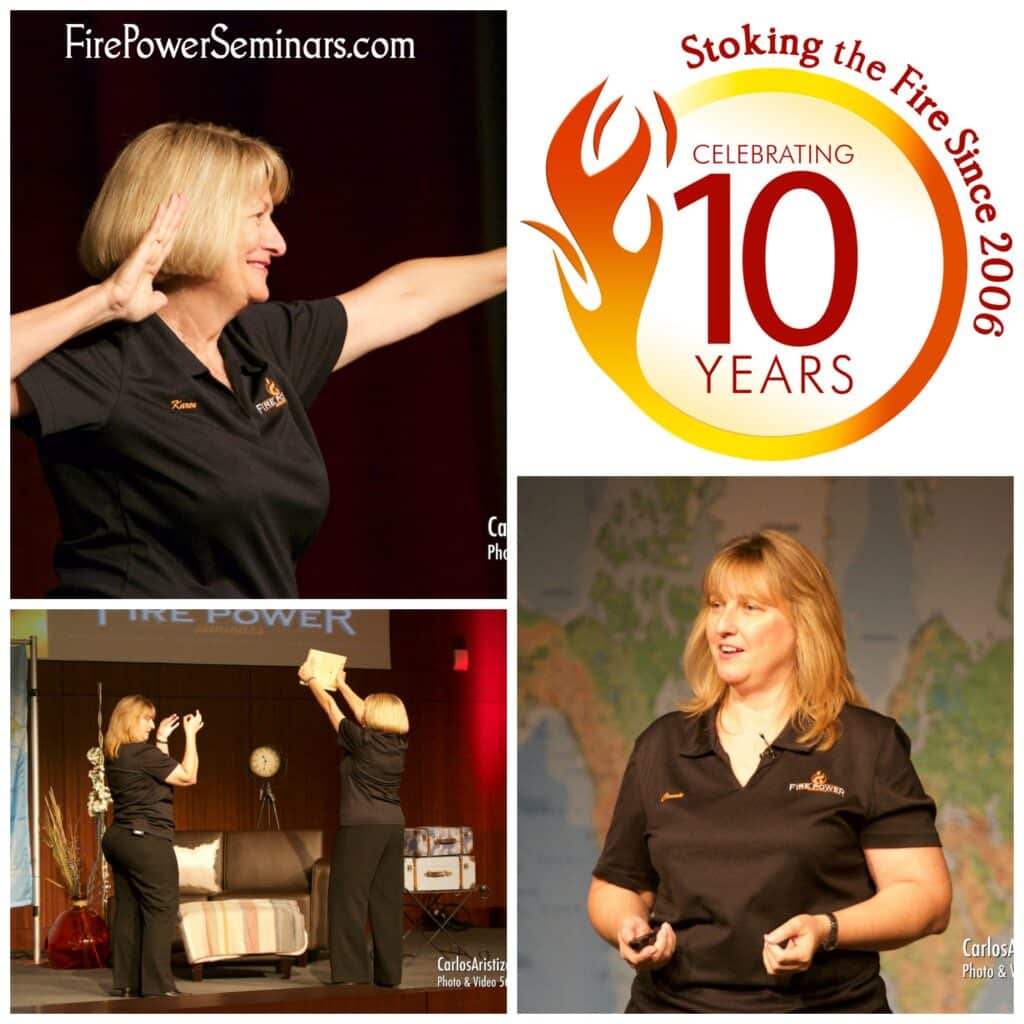 It's Our Anniversary. What We've Learned in the past 10 Years. (continued)
Reflecting on our past ten years in business has given us a clear and exciting direction for the future of Fire Power Seminars. We have experienced amazing growth, especially in the past few years. In the beginning, we were focused on our Empowerment Firewalk Seminar. Over the years we've expanded our offerings and developed programs in working with addiction recovery centers, facilitating events for student leaders and schools,  and leading nonprofit organizations, small businesses, large businesses, and corporations with retreats, "build a bike, empower a child", effective communication workshops, and empowerment seminars. The common thread through all of the events and seminars is the breakthrough moment, when participants are able to shift from a mindset of "it looks to hard" to a mindset of "yes, I CAN"!
In our previous 10th Anniversary post, we shared:
–  How important it is to change your approach to get the results you want
– We are all capable of doing more than we think is possible
– One gains strength, courage and confidence by facing fear and doing what appears impossible
– Awareness is the first step to shifting limiting patterns and beliefs to empowering ones
– Fun, interactive experiential embodied cognition activities that break through unproductive patterns and disempowering beliefs has been proven to shift mindsets
Here are a few more tidbits of wisdom that we have collected along the way …
6. Communication Styles Matter. We all have our own communication style and language patterns based on the many impressions we experience through our senses, culture, language, beliefs, values, interests and assumptions. We have learned that to be an effective communicator, it is critical to be curious when communication begins to disconnect and ideas/ points of view begin to clash.
We all operate from our perceptual filters, and often, by becoming curious and exploring another point of view, it enhances communication elements and skills. We have found simple activities, like lowering a hula hoop to the ground as a team, become very powerful communication tools.
The power that each person has to influence through verbal and non-verbal communication skills is made very clear in this activity. Participants are organized into groups up to ten people, and must apply their communication skills to complete the task. Team members must work through frustrations and differences of opinion to do something that seems so simple, yet almost impossible to accomplish – lower the "Helium Hoop" to the ground with each team member keeping contact with the hoop at all times.
Below are photos taken at a Boca Chamber International Business Alliance meeting held at Lynn University.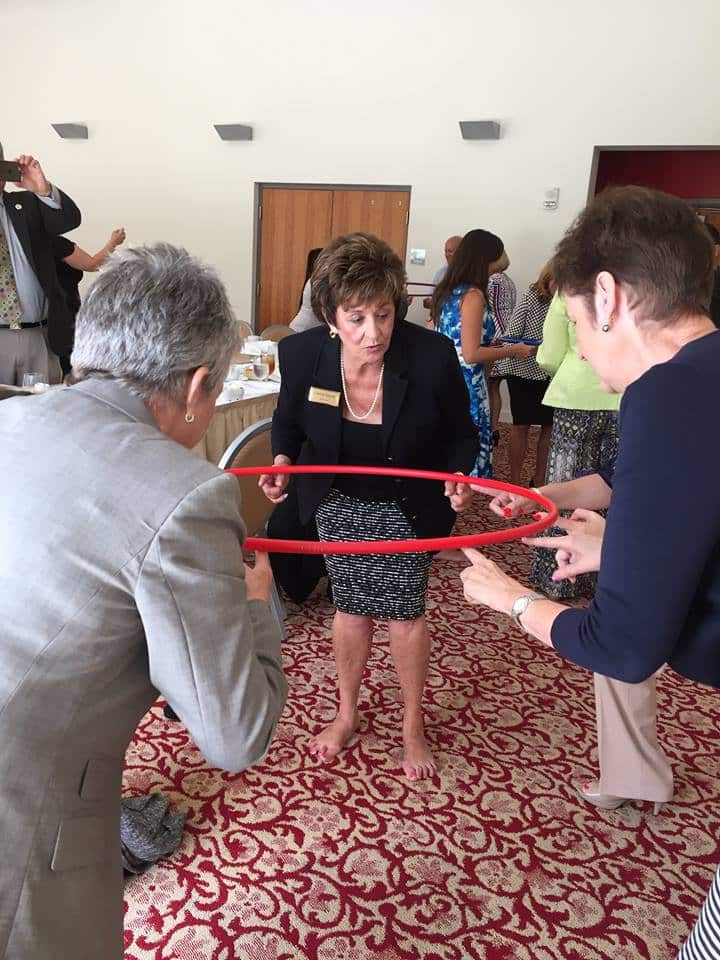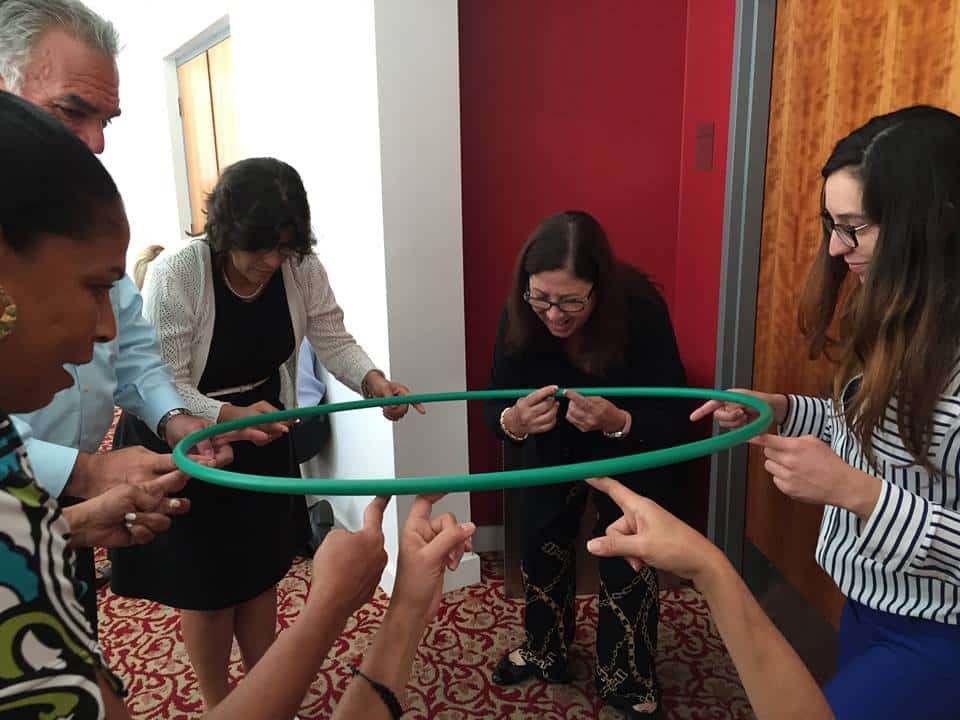 7. Take Time for You! If you watched the summer Olympics, most likely you heard some of the athlete stories and their journeys to get to where they are. And most athletes make sure they have "recovery time" – rest and recovery, which are critical components to any athlete's training program. We have found that the same is true for any individual – that taking time for self, getting enough rest, sleep, exercise, nutrition, all play a part in one's performance. Test this theory if you are skeptical. Yes, keep track of how many "working" hours you put in, and how much "recovery" time you give yourself and notice if you experience any difference in your productivity. And, sleep is considered, by many experts, the most important recovery component. Just notice and take time for self care!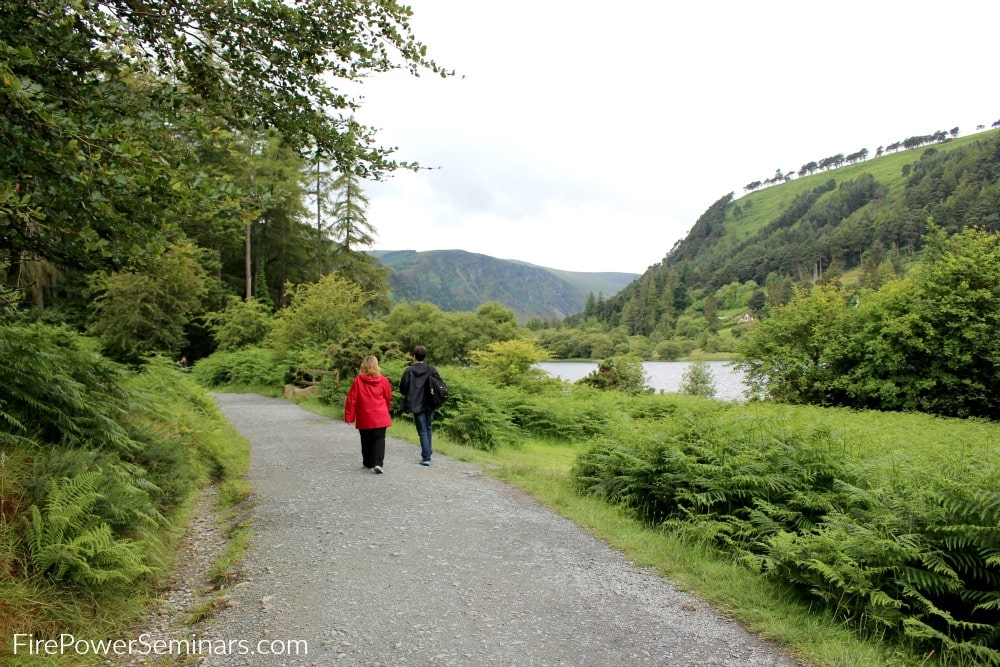 8. Personal Growth And Development Is A Must! There are no Failures – Only Learning Experiences. Based on what we have experienced over the past 10 years, we have witnessed how organizations grow through fun and meaningful team-building exercises, where participants have to trust each other and demonstrate a level of vested interest in the people and organization around them.
Our customized team-building events enable the participants to reflect on internal and external issues, highlighting the positives while working together. Interacting with colleagues in a safe environment outside of "typical" workplace brings out the various techniques and processes used by the varying departments.
At an all staff retreat we did for one of our clients, we brought together all the departments/ groups to form a single team and think strategically as one team. A survey was taken after the retreat event, which revealed that staff was most impressed that everyone was willing to listen and compromise to meet the set goal. The ability to work with so many others as a united team was achieved, all striving towards one common goal.  If you want to build fantastic teams, employee development is a must. And by making the experience a fun and memorable one, participants break through the silo mentality!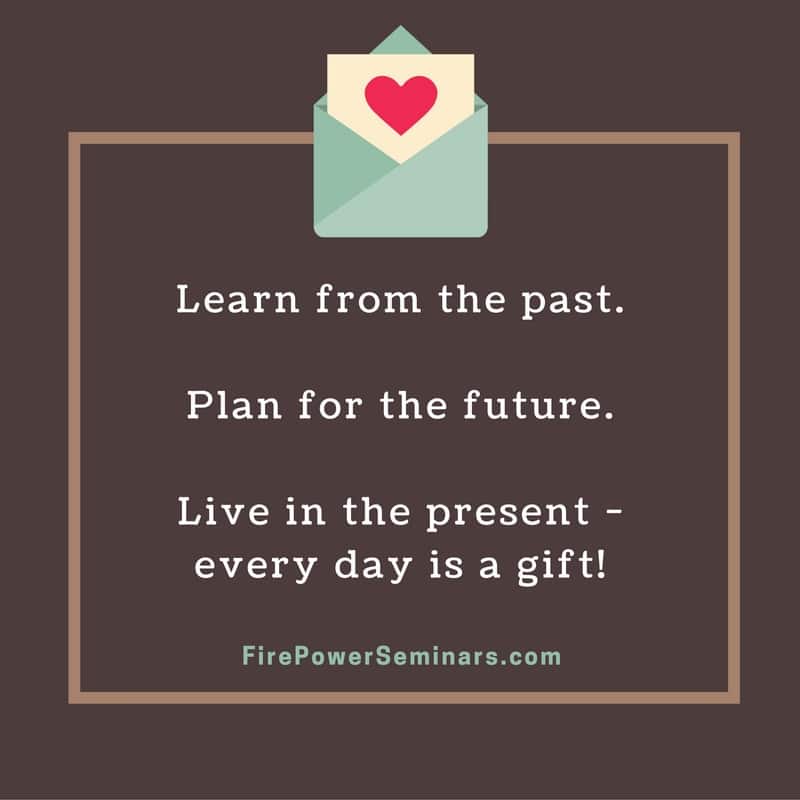 9. What You Focus on Expands. We have over 50,000 thoughts a day. Some researchers estimate that number to be 70,000. And how we direct our thoughts has a significant impact on what shows up in our life.
Remember the last time you bought a car? Did you notice how many more cars just like yours were on the road after your drove off on your new wheels? What you focus on matters. When you focus on possibilities, you have more opportunities. When you focus on what you do want, versus what you don't want, it is more likely to show up. Your brain cannot differentiate between what is real and vividly imagined. Based on this fact, is it important to notice what you want and where you focus your thoughts and attention. Pay attention, notice, and go for what you want, as a company and as an individual! If fear crawls in, focus on what can go right instead of focusing on what can go wrong! Positive Living – What you focus on expands!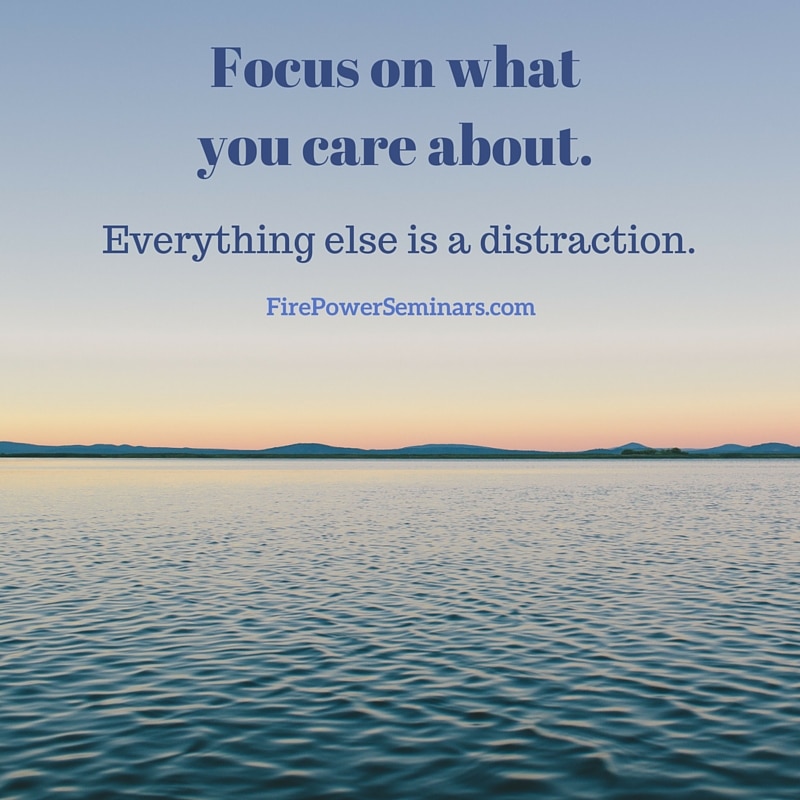 10.  Celebrate Your Successes. Take time to reflect on all the things you have been able to accomplish – even from painful learning experiences. We've often found that success is just beyond the most challenging obstacle. Just over that hump is the victory, and it's vital to spend time celebrating that victory once you get there! Acknowledge that you achieved what you set out to do, and celebrate it. Then, continue to the next goal. Breathe. Step back, observe, notice, and celebrate ALL your successes.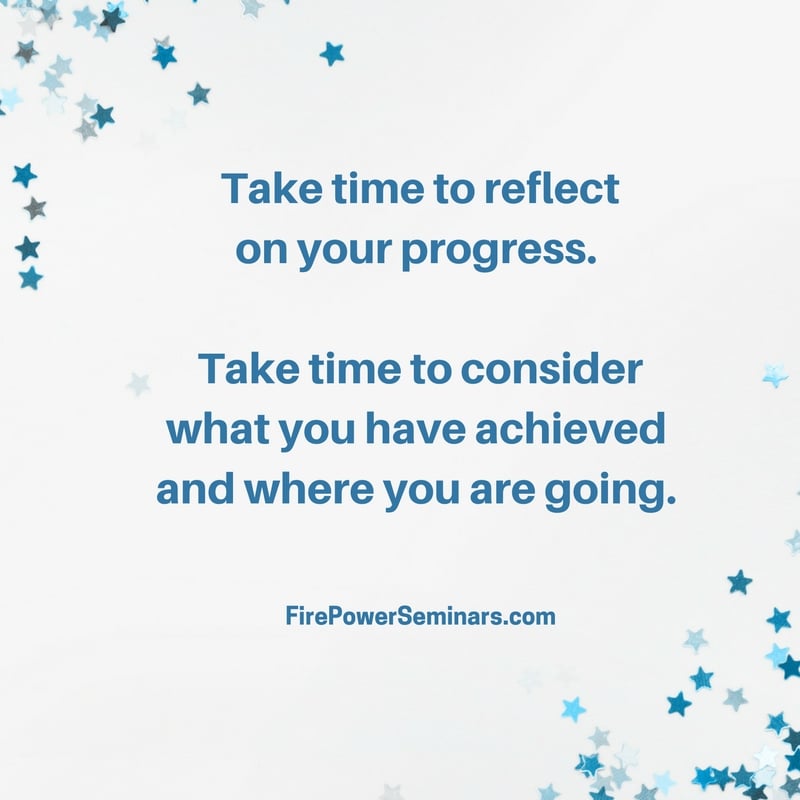 Thank you for connecting with us and to all who have been a part of our past ten years. We are looking forward to ten PLUS more fabulous years!
How can Fire Power Seminars assist you and your organization? Click here to connect with us today!  
Thank you, Carlos Aristizabal for the wonderful photography (credit for first 3 photos at top).