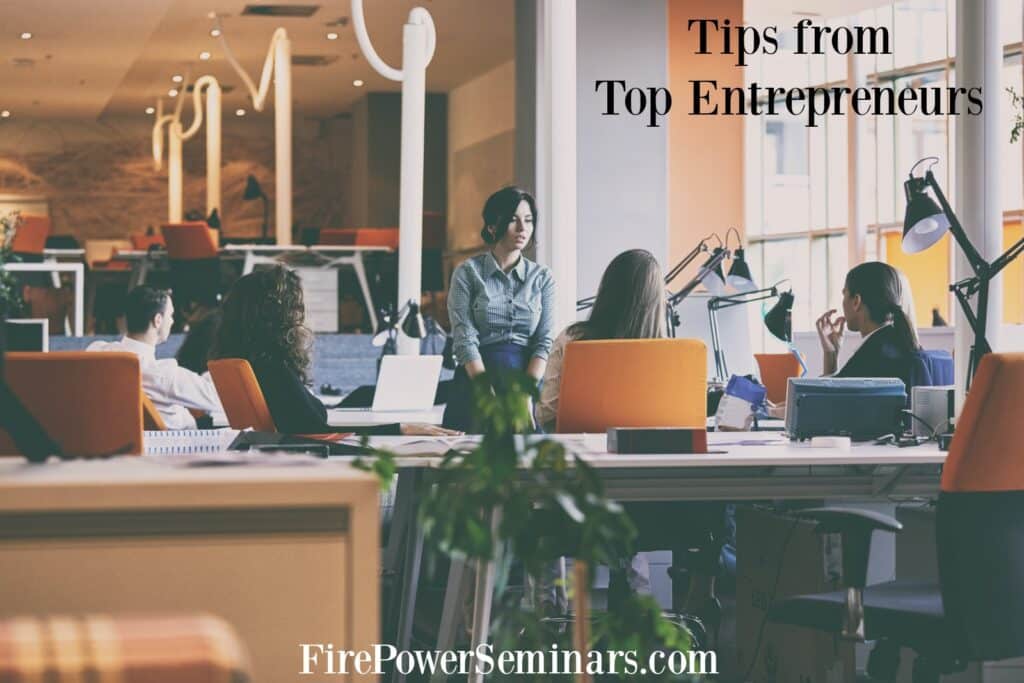 Running your own business is challenging, exhilarating, visionary, and exhausting … sometimes all on the same day. Making space for breakthroughs in business includes drive, creative thinking, learning lessons on the fly, and effective communication. Thankfully, the path of entrepreneurship and business success is well paved with stories and advice to give a boost when you need it.
Karen and Connie are thrilled to have celebrated 10 years of business in 2016. There have been so many lessons and gifts along the way and what they have learned in the past 10 years is a goldmine for taking your own business to empowered, productive, and prosperous levels. Karen was invited to speak to the Office Depot Foundation Women's Symposium for 2016 and will be back for 2017!
Her presentation on how to gain personal power that leads to achieving breakthroughs in business brings all of the values and lessons learned in 10 years right to the forefront. Are you ready for a breakthrough?
When we turn to top entrepreneurs, we find that many are saying similar things: failure leads to greater clarity and success; find your passion and pursue it; don't take no for an answer. What is the best advice you ever received in business?
Here are a few of our favorites:
"Don't be intimidated by what you don't know. That can be your greatest strength and ensure that you do things differently from everyone else." Sara Blakely – Founder/ Spanx
"You need space to try things and create. It takes a long time to recalibrate if you let people pull at you all the time. A lot of stress comes from reacting to stuff. You have to keep a certain guard [up], if you're a creative person." Pete Cashmore – Founder/ Mashable
"Life-fulfilling work is never about the money — when you feel true passion for something, you instinctively find ways to nurture it." Eileen Fisher – Fashion Designer
"Learn public speaking. Of all the skills that an entrepreneur can have, I think the ability to convey an idea or opportunity, with confidence, eloquence and passion is the most universally useful skill. Whether you're pitching a group of investors, rallying your employees, selling a customer, recruiting talent, addressing customers, or doing a press tour, the ability to deliver a great talk is absolutely invaluable. And it is perhaps THE most under-recognized and under-nurtured skill."  Tim Westergren – Founder/ Pandora
"I love this from Og Mandino and wish I had learned this at age 20: "I will act now. I will act now. I will act now. This is the time. This is the place. I am the person."  Julie Samford – Founder/ Realtime Ready
"Relationships are critical to business success. Networking and schmoozing are key to forming relationships. But randomly connecting with thousands of strangers online won't help one bit. Be focused about it. And remember: one real, reliable relationship in the real world is worth a thousand online connections."  Steve Tobak
"'Restore connection' is not just for devices, it is for people too. If we cannot disconnect, we cannot lead. Creating the culture of burnout is opposite to creating a culture of sustainable creativity. This is something that needs to be taught in business schools. This mentality needs to be introduced as a leadership and performance-enhancing tool."  Arianna Huffington – Co-Founder/ Huffington Post
"Go after solving a problem that you have. Something that's near and dear to you, not some random market opportunity. Because, when things get hard, if you're chasing just the dollars, or a random market opportunity, you're not going to be able to have the fortitude, the passion, to stay with it."  Chase Jarvis – Founder/ CreativeLive
"Presenting leadership as a list of carefully defined qualities (like strategic, analytical and performance-oriented) no longer holds. Instead, true leadership stems from individuality that is honestly and sometimes imperfectly expressed… Leaders should strive for authenticity over perfection."  Sheryl Sandberg – COO/ Facebook
"The best business advice I ever received came from a simple quote from John D. Rockefeller. He said, 'next to doing the right thing, the most important thing is to let people know you are doing the right thing.' Right now, we live in an overcrowded world, and if you're not out there promoting yourself, you'll NEVER make an impact. That's why this quote is so important. Do good work and promote the heck out of it."  Derek Halpern – Founder/ Social Triggers
"I always did something I was a little not ready to do. I think that's how you grow. When there's that moment of 'Wow, I'm not really sure I can do this,' and you push through those moments, that's when you have a breakthrough."  Marissa Mayer – COO/ Yahoo
Fire Power Seminars has empowerment seminars available for small businesses, executives, and leadership teams to enhance and inspire new levels of business and team building. Karen is also available as a speaker for your next event! For more information about empowerment, team building and transformation, contact Karen at 954.232.4486 or Karen@FirePowerSeminars.com