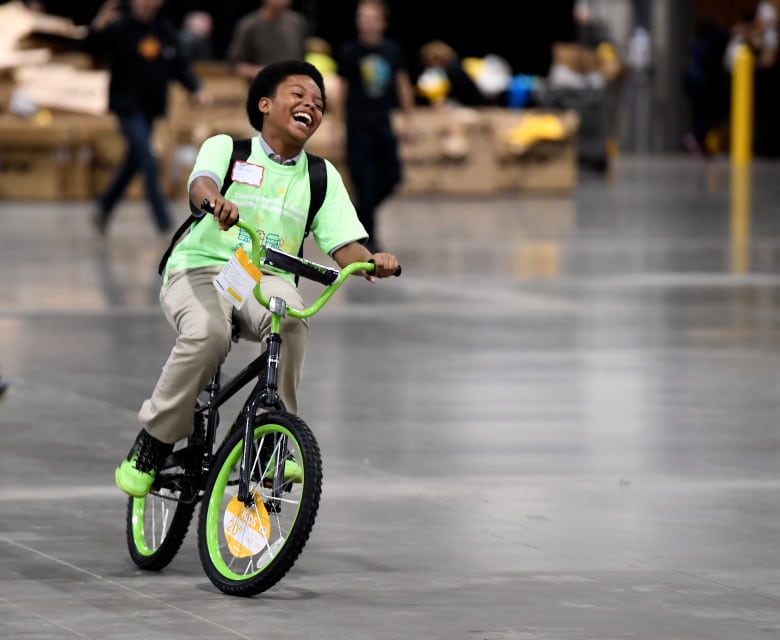 Fire Power Seminars co-founders, Connie Phelan and Karen Pfeffer, are proud to have been a part of the Be Legendary team, for a Guinness World Record bike build for charity event in Denver, CO on April 26, 2017.
This was a life changing event for 750 kids and the 4800 volunteers from DaVita Inc. during their annual partner meeting. This was an event that we were so proud to be part of!
Dave Hoerman, chief wisdom officer of the health care company, stood on an elevated stage in the middle of the cavernous room and rallied the troops.

He encouraged volunteers to be thorough in their assembly, making sure to tighten and secure all nuts and bolts — the safety of the children who would be riding the bicycles depended on them. He encouraged the builders, mostly in groups of four, to work in tandem as a team. Hoerman then announced that the bike building would be timed, and bikes should be complete in 15 minutes.
Are you ready to bring a life changing event to your community?
Team Building. Communication skill improvement. Empowerment of the team and children in the community. Giving back to the local community. These are powerful memories that'll last a lifetime. Building Bikes, Empowering Children is a win-win on so many levels!
Schedule a team-building event that impacts your team AND gives back to the most important members of your local community — children. You can't imagine the rewards!
And you don't have to break the Guinness world record bike build for charity. Learn more about our Building Bikes, Empowering Children program.
For more information, contact Karen at 954.232.4486 or Karen@FirePowerSeminars.com