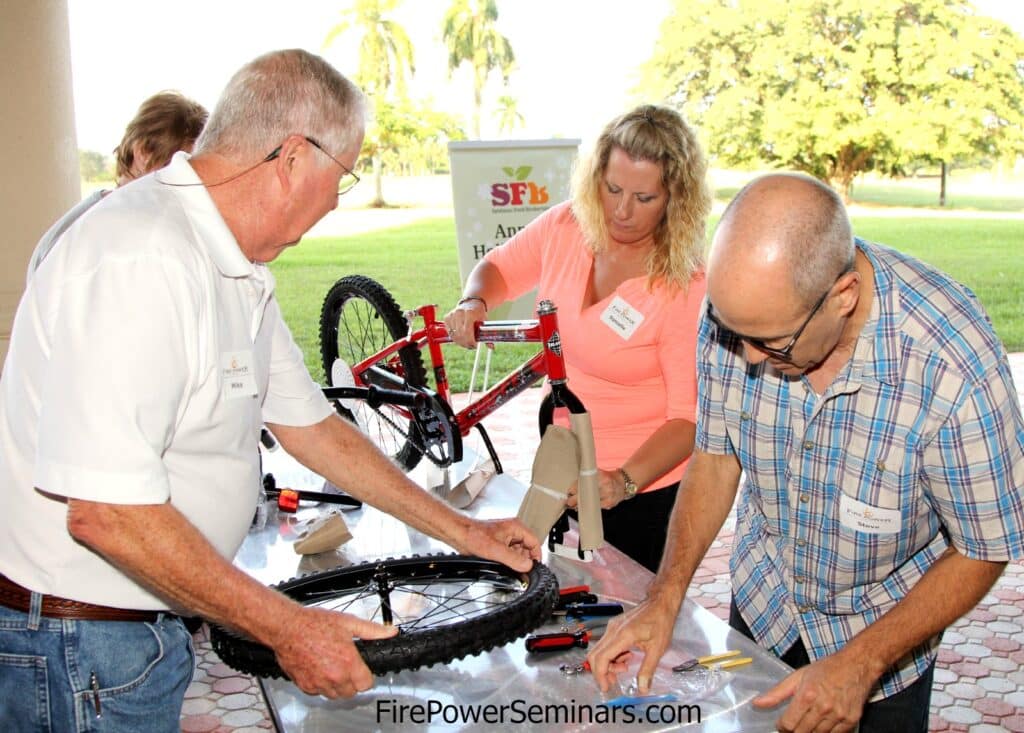 Team-building events need to be fresh, exciting, challenging and cause everyone to tap into that "feel good" moment. Now imagine an Empowerment Seminar and Team-Building event that is challenging, fun, exciting, has a few twists, and will leave everyone in tears (in a completely WONDERFUL way!). Building Bikes, Empowering Children is an offering from Fire Power Seminars that is quickly becoming a feature at corporate events across the country.
The Building Bikes, Empowering Children partners with local non-profit children's organizations, such as the Boys and Girls Clubs local chapters. Children earn their bike through essay contests and reward programs, giving the child a sense of achievement and pride, leaving them empowered. The children will be making a surprise appearance at the team-building event!
This unique team-building event provides an opportunity for your team to learn something about themselves, the group and organization, connecting them with what is really important. It will inspire and motivate the participants to be the very best they can be and the "pay-off" for the team, the moment that seals the experience, is the beaming smiles on the children's faces when they receive their bikes and the team realizes what they have been working towards!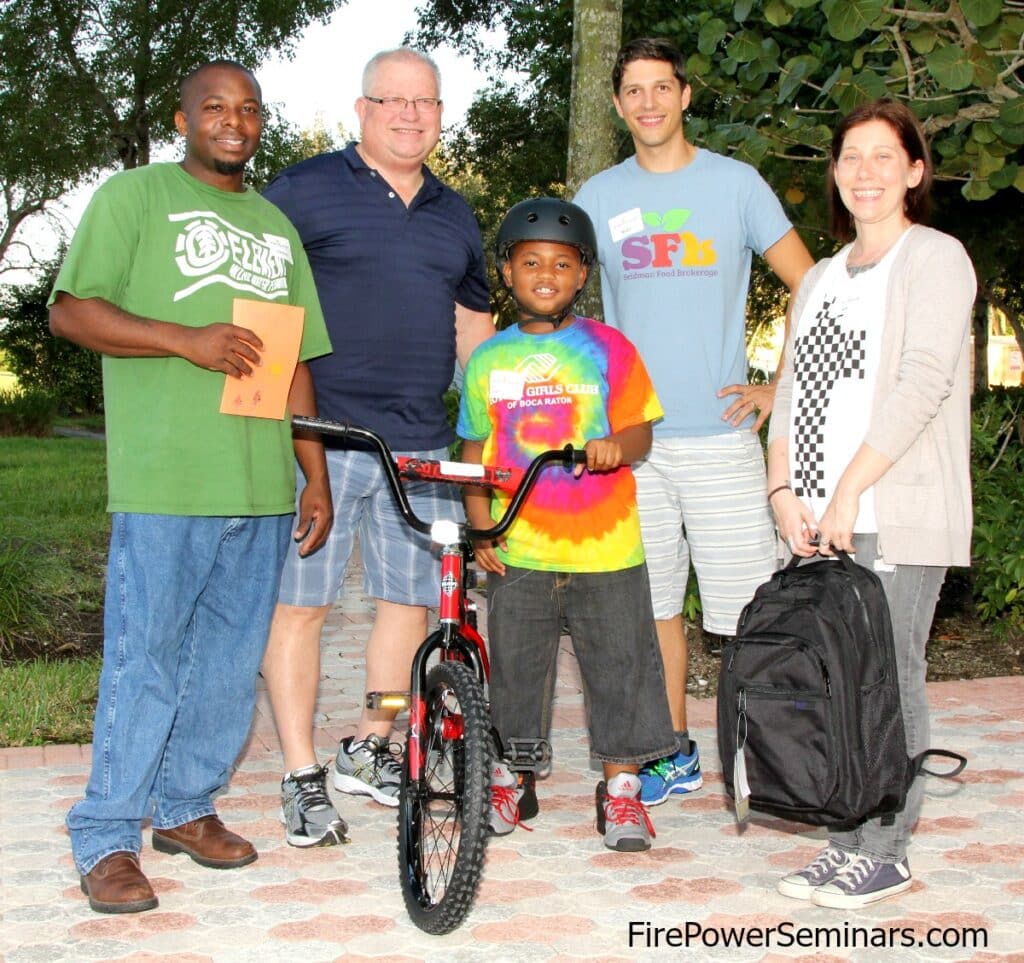 The Building Bikes, Empowering Children program is designed to have participants assemble bikes as teams, believing they'll be competing in a race against each other later in the event. In reality, each team is assembling a bike for a child who does not own a bike and has earned it. For most of these children this will be their very first bike! The goal for each team is to put together a bike in race-ready condition within a given time frame.
You can imagine the surprise when the children burst into the room and your team realizes they actually built bikes for deserving children. Building Bikes, Empowering Children gives your team members the shared experience of bringing a child pure joy that takes a standard fun team-building event or activity to a level many have never experienced.
Team Building. Communication skill improvement. Empowerment of the team and children in the community. Giving back to the local community. Memories that will last a lifetime. Building Bikes, Empowering Children is a win-win on so many levels!
Are you ready to schedule a team-building event that impacts your team AND gives back to the most important members of your local community — children?
Contact us to learn how you can give your team an experience they'll remember for a lifetime.
For more information about empowerment, team building and transformation, contact Karen at 954.232.4486 or Karen@FirePowerSeminars.com