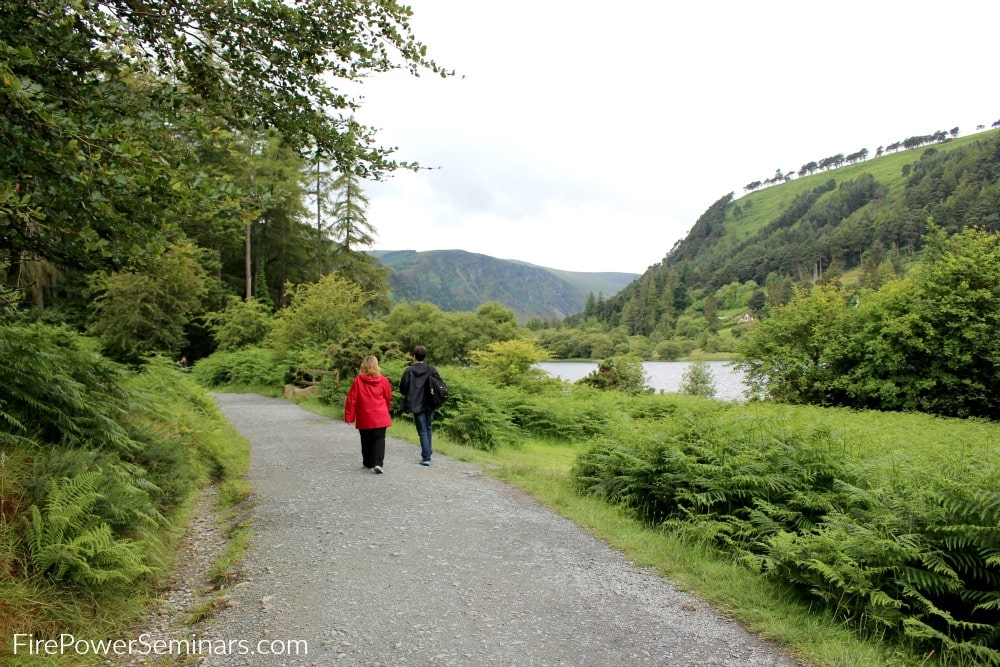 How do you define "taking care of yourself"? Create a new self-care practice today. Observe your comfort level when it comes to being good to yourself. Discomfort is a wise teacher. ~ Caroline Myss and Peter Occhiogrosso
Self care is a phrase that has been tossed around quite casually throughout the internet and blogosphere. What does "self care" really mean? Is it eating that pint of chocolate chip ice cream because you deserve it? Is it tossing cares to the wind and doing anything that feels good?
While the chocolate chip ice cream does sound really good, we propose a more conscious (and healthful) approach to self care. How about: Self care is the mindful approach to holistic wellness; a commitment to balancing mind, body, spirit with emotional and physical well-being; a dedication to making your "self" as important as the people around you.
Everyone's approach to self care is going to be something personal. It has to be a right fit with your lifestyle and personality so that what begins as a practice, evolves into a habit.
Here are a few ways that we like to jump start self care with 2016 coming soon!
Jump. Literally. And then bounce. Remember how much fun it was to bounce on a trampoline when you were a kid? Well, studies have shown that taking that practice up as an adult has enormous physical and mental benefits and is a huge support for your lymphatic system.
Not into bouncing? Take the simple approach and go for a walk. Walking for 30 minutes a day lowers your risk for stroke, improves circulation, clears the mind, and lightens your mood. Plus, it's free – you have everything you need to start right now. Embrace the WOW of Walking.
Get the Giggles. Laughter is good for your health. Whether a comedic movie, gathering with friends, or joining a laughter yoga class, start laughing. Imagine that self care can be achieved with belly laughs? Sign us up!
"Do something every day that is loving toward your body and gives you the opportunity to enjoy the sensations of your body." ~ Golda Poretsky
Unplug. In our information society, we are under constant barrage: cell phone, tablets, computers, tv. There are screens everywhere and it can actually increase our anxiety. Make a commitment to unplug at least once a month. Read a book. Take a walk. Just step away from the phone and join the National Day of Unplugging for 2016.
Eat the donut. And the chocolate chip ice cream. The key to indulging consciously means that we are not using sweets to stuff our feelings unconsciously and then dealing with the fallout of guilt and shame. Have a treat and know why you are having it.
Understand that self care is not a punishment. As Mara Glatzel puts it so beautifully:
Taking care of our physical selves is not a punishment, it is the foundation of how we commune with lives. It is how we heal ourselves – how we tend to our weak parts.

It is how we support ourselves as we move about our day.

It is the love that we show ourselves, even when we feel deeply unlovable.

With time, as we prioritize caring for ourselves, we are able to see that we are worth caring for.

This is the first step in the reunification process – beautifully reconnecting the pieces that have been disjointed.
Take your "self" on a date. Want to go to a movie? Spend the day wandering through a museum? Start scheduling time for your "self" to do special activities, those things that may get pushed off due to lack of time or company. Be your own best company.
Get inspired – 45 suggestions for more self care practices.
Meditate before you medicate. Meditation is at once simple and complicated. Release the ideas of what you think meditation is and join Deepak Chopra for guided meditations for balance.
"There are days I drop words of comfort on myself like falling leaves and remember that it is enough to be taken care of by my self." ~ Brian Andreas
Embrace Empowerment. Achieve new levels of empowerment by attending a seminar, breaking a board, or walking on fire!
Fire Power Seminars offers empowerment seminars that expand positive action and promote positive reinforcement for individuals and teams – all the best of self care! For more information about empowerment, team building and transformation, contact Karen at 954.232.4486 or Karen@FirePowerSeminars.com