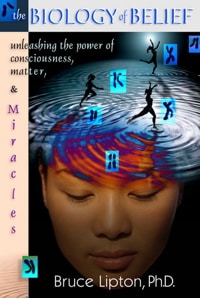 PSYCH-K Basic 2-Day Workshop
September 22 – 23, 2012
9:00am – 5:00pm
Coral Springs, FL
 The secret to life is BELIEF. Rather than genes, it is our beliefs that control our lives. PSYCH-K is a simple, self-empowering process to change your beliefs and perceptions that impact your life at a cellular level.
~ Bruce Lipton, Ph.D.
Author of The Biology of Belief
Free Yourself From Limiting Beliefs and Unproductive Habits!
Your life is a reflection of your beliefs. These beliefs – usually subconscious – are the cumulative effect of life long programming.
Discover your body/mind's inner wisdom using kinesiology (muscle testing)
Learn how PSYCH-K can help you make lasting changes beyond affirmations and positive thinking
Break through your limitations through a simple, direct and verifiable process
Rewrite the software of your subconscious and strip away self-defeating patterns in self-esteem, relationships, health/body, prosperity, grief/loss, personal power and spirituality
Location: Coral Springs (Address given at time of registration)
RSVP:  954.232.4486
Call today to register for this empowering, transforming learning experience. Space is limited!