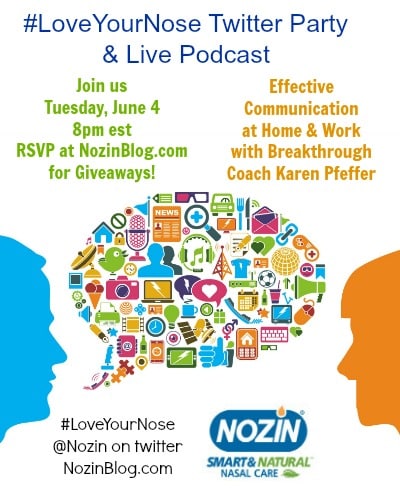 On Tuesday, June 4, Karen was invited by Nozin to be a special guest for a Live Tweetcast.  Karen was interviewed on Blogtalk Radio and discussed Effective Communication for Home and Work.
Karen shared techniques to improve communication with an enthusiastic audience on Twitter and Blogtalk Radio.
Listen to the podcast!