Are you getting exactly what you out of life?  To make a significant positive change, one has to become aware of what is showing up.
Where are you spending your time? 
How are you investing your energy? 
What are you focused on throughout the day?
Everyone knows that to be more productive, it's important to manage your time. However, not everyone realizes that it's far more important to manage your energy. Energy is what drives everything; it's necessary to complete any mission. But energy is not unlimited, so to get the results you want, it's essential to observe where you are spending your energy, and make some adjustments for greater positive results.
Take inventory. Be mindful of what is working in your life and what you'd rather change. Then optimize your energy and time for empowering results. Become a keen observer of your life right now, and note where you can make adjustments to better harness your energy:
Self / Family / Relationships
Do things you love, and allocate energy for your hobbies / things you are passionate about.
Take time for you – care for yourself emotionally (ie: massage, exercise, meeting with friends, going to a movie, connecting with nature).
Spend time with those you care about; those who make you feel good.
Ask yourself empowering questions.
Be curious when you get frustrated, knowing that "this too shall pass".
Create positive rituals and affirmations.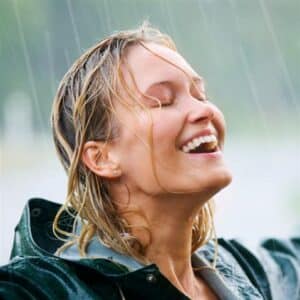 Health/Body
Eat several times a day (breakfast is paramount) to fuel your body for your daily activities. (According to health gurus, eating smaller portions six times a day provides the optimum energy for your body.)
Eat high-energy foods. Food is a source that provides the energy needed to be productive at work and home!
Participate in physical activities to boost your energy (be consistent with your workouts / exercise).
Sleep seven to eight hours every day to give yourself recovery time for your body and mind.
Career
Do work that gives you a sense of meaning and purpose.
Surround yourself with positive people who provide help and support.
Seek out mentors who encourage your growth.
Learn new skills and do uncomfortable tasks – you will grow tremendously!
Spiritual
Define and follow your purpose.
Connect with your higher Source through prayer and/or meditation – do something that connects you to your higher source, such as observing nature.
Lift your spiritual energy through means that fulfill you; ie: gatherings, spiritual services, drumming, music, breathing exercises, guided meditations.
You can increase your energy – and spend it more effectively – by following the steps above. Decide what you want, choose where you want to invest your energy, and take action to get your desired results. And remember: to get the results you want, be curious as you go forward with life.  There are no failures; unsuccessful outcomes are amazing learning experiences.  Adjust when you do not get the results you want, and continue by taking more action with a different approach.