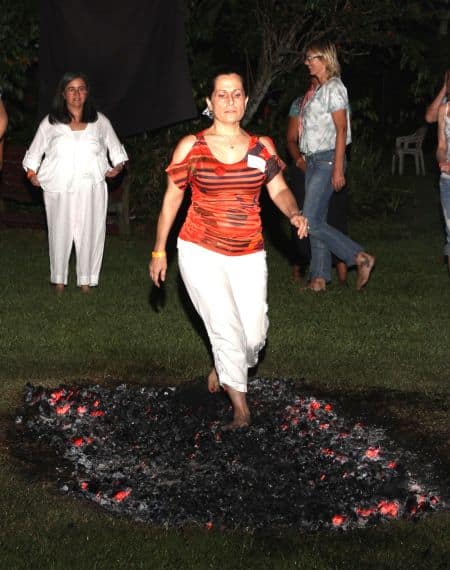 This seminar is for anyone who wants more out of life!
Fire Power Seminars will provide just the tools you need to change your mindset and break through any limitations and fear. In an evening of fun and excitement, you'll realize limitless possibilities and leave with a feeling of accomplishment and confidence you could have only imagined!
No matter where you are in life, seize this opportunity to experience your full potential. And, all activities are strictly voluntary. You don't have to firewalk, but you'll want to!

Seating is limited – Register below:
Marietta, Georgia Fire Walk Seminar
Saturday, October 11, 2014
4:30pm-8:30pm (registration 4:00pm)
One World Spiritual Center
3535 Shallowford Road NE
Marietta, GA 30062
Facilitated by Connie Phelan and Karen E. Pfeffer
RSVP – Seating is limited. Register Now or call 954.232.4486