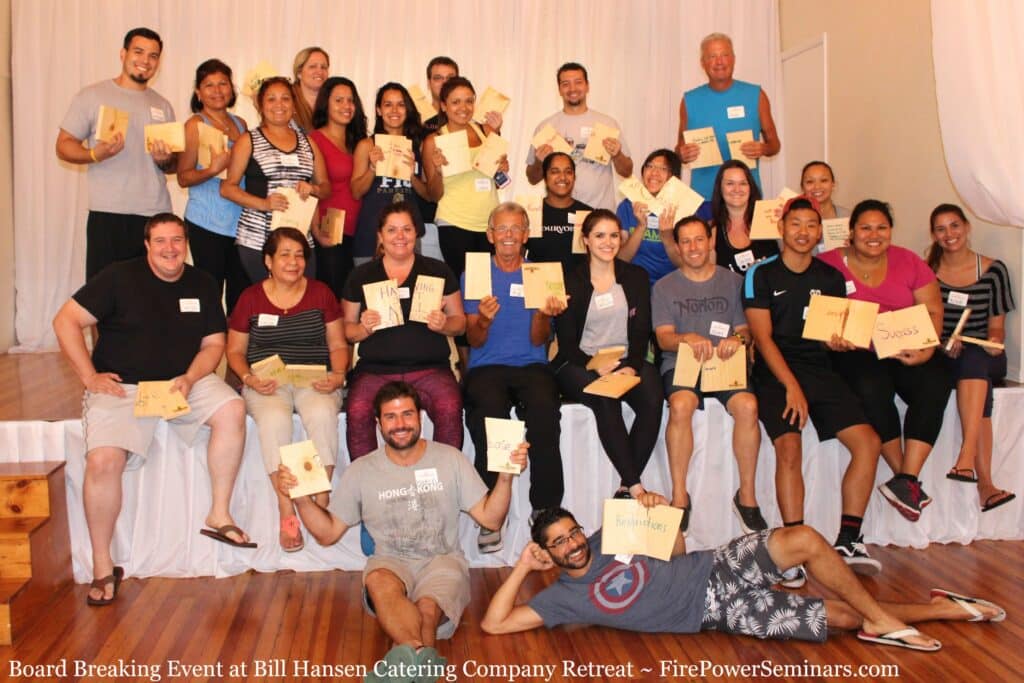 Bill Hansen Luxury Catering and Event Production has been in business 35 years and has served four U.S. Presidents, Pope John Paul II, Bill Gates, top professional athletes, singers, hundreds of Fortune 500 firms, and over 3,000 couples. They were voted as Biz Bash Florida – Caterer of the Year for 2015.
On August 21, Bill Hansen Catering held their first ever company retreat. After so many years of catering to others, they took a day to regroup as a team and have some fun. Fire Power Seminars was honored to be included as part of this team-building event!
"Connie and Karen are the consummate professionals who know their job and are able to interact and draw out the best in team members. I highly recommend that any firm wishing for an interactive team-building experience talk to these ladies before hiring another firm —  THEY ROCK!"  ~Bill Hansen
Board Breaking is an empowerment exercise that allows individuals to "break through" stagnant patterns, personally and professionally, and shift an "I can't" mindset to "YES, I can". We certainly saw a lot of "YES, I can" with the Bill Hansen Catering Team!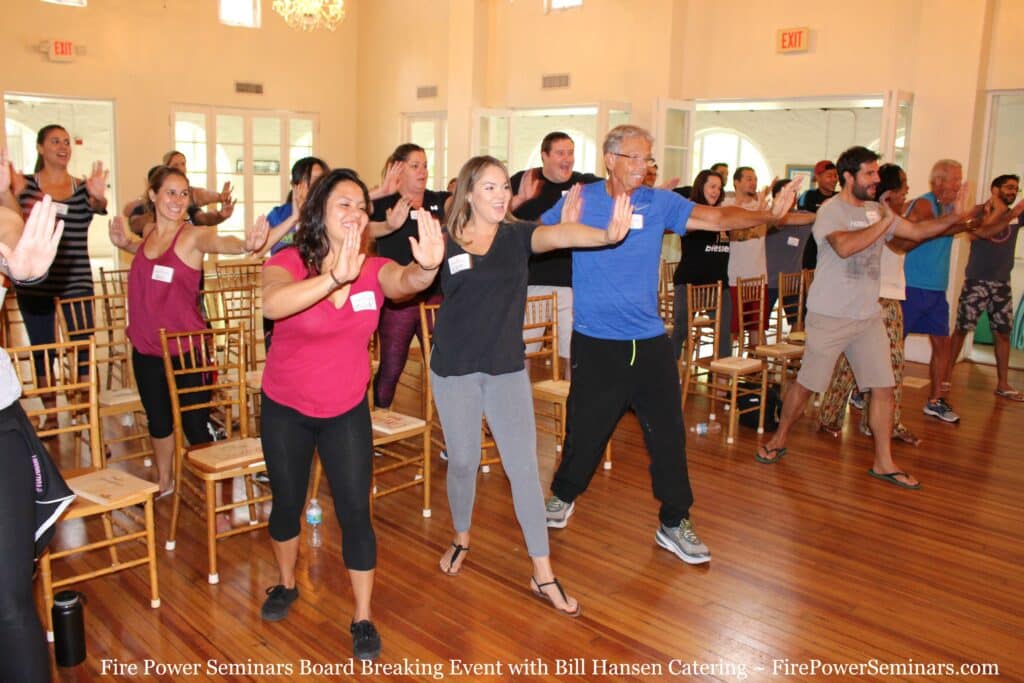 "The Bill Hansen team was so empowered at the end of the board breaking event that we saw some requests for concrete block breaking on their evaluation forms. This team is definitely ready to take it to the next level!" ~ Connie Phelan (Founder and Facilitator of Fire Power Seminars)
Board Breaking events and other Empowerment Seminars bring teams closer together and facilitate better communication and camaraderie. The achievement carries through the retreat and to the work environment, giving the team powerful tools to overcome obstacles and challenges.
Are you ready for your first (or next!) company/corporate retreat? Are you ready to take your team to the next level personally and professionally? Fire Power Seminars works directly with companies or via Destination Management Companies and Event Planners.
Contact us today and let's break through the patterns that are holding your business back.
See more photos on Fire Power Seminars Facebook Page