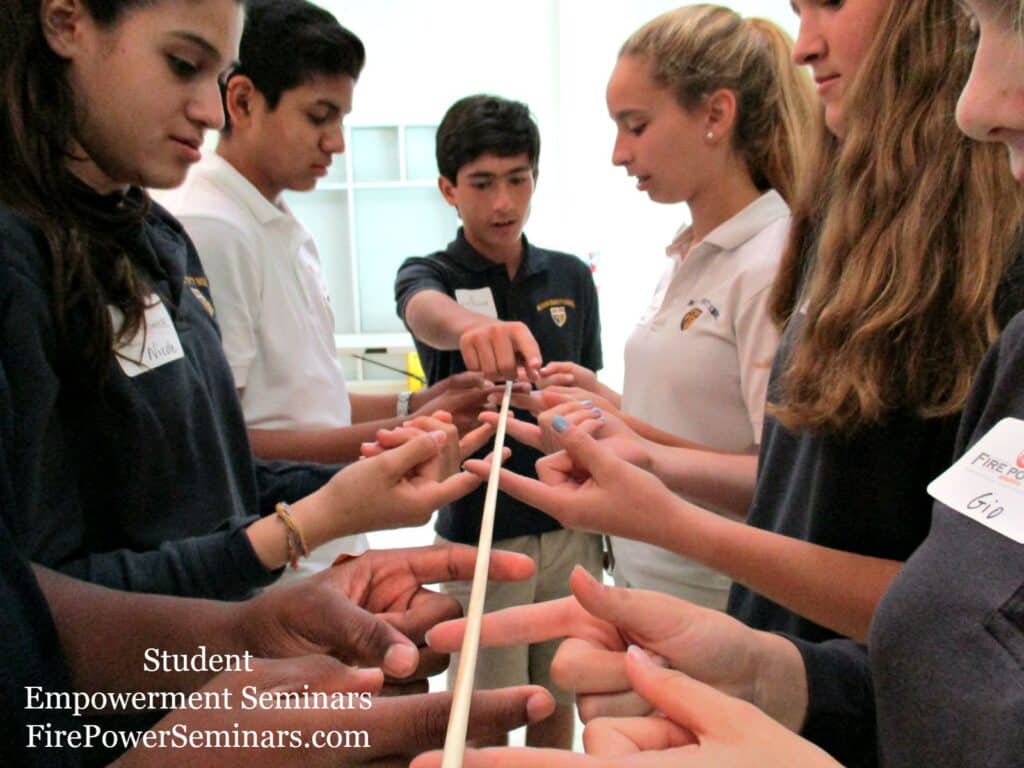 New horizons opened to Fire Power Seminars as we worked with Palmer Trinity School's Student Government Association twice over the past school year. Our first event was at the end of last summer with the incoming Student Government Association students to prepare them for the school year. The second event was held in May 2015 to prepare the students for the 2015-2016 school year. These events were very popular with the students as they had opportunities to really hone their communication and leadership skills.
"Fire Power Seminars was invited back to work with Palmer Trinity's upper school leaders for the second time this school year, building on lessons taught to these young leaders. They were determined to complete each challenge placed in front of them; the more difficult the challenge, the more they expected of themselves," said Connie Phelan, President of Fire Power Seminars.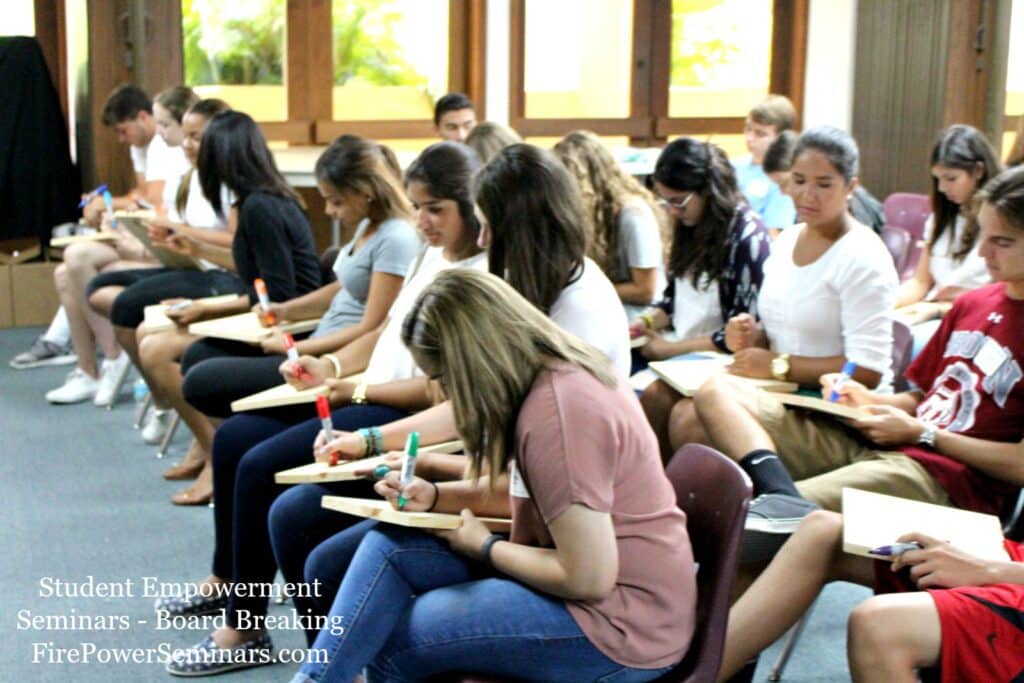 The Student Empowerment Seminars called for the student leaders to step up for several challenges. Student leaders walked blindfolded through a dangerous course filled with mouse traps, teaching them that trust, great communication and leadership skills are required to complete this team challenge. The board-breaking event built confidence and self-esteem and asked the students to overcome limiting beliefs and stay focused on the goal. 
"The student government leaders that attended the Fire Power Seminars team-building event are still talking about it! The activities were incredibly powerful and brought all the class leaders together… What a great way to prepare our students for a successful school year," added Elena DeVilliers, the outgoing Student Activities & Community Service Director.
Fire Power Seminars is looking forward to more Student Empowerment events for school year 2015-2016 and we are actively scheduling events into 2016. We also have experience working with Student Athletes as a group. Please contact us with any questions about having an event at your school!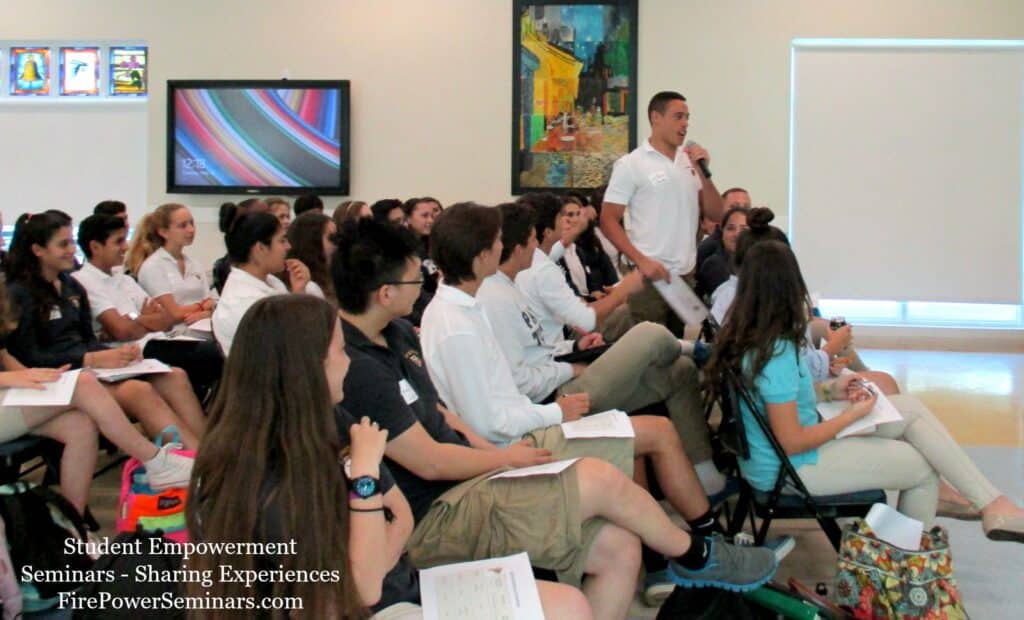 Read the full article on Reuters
Palmer Trinity School in Miami