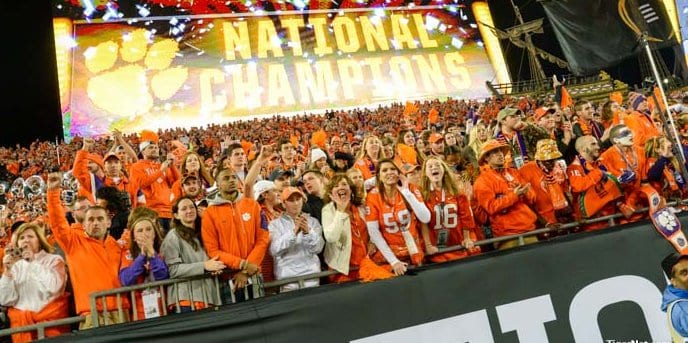 Who was with us, on their feet, cheering like maniacs, at one of the most exciting final seconds in a College Football National Championship game, maybe ever? We applaud the staying power of the Crimson Tide who has carried off four championships in the past seven years, but the OMG moments were certainly from the Clemson Tigers who accomplished a 2-yard touchdown pass with six seconds remaining to win over Alabama 35-31.
The athletes and coaching teams on both sides of the field are amazing examples of performance, team, and winning attitude. These examples can be applied across the board, personally and professionally. Some of our favorite parts of the Clemson Tigers win are positive models for success.
Hard work and vision pays off. Clemson Tigers Coach, Dabo Swinney, has been building the Clemson program for almost ten years. This is the first national championship win for the Tigers since 1981. Coach Swinney has held a winning vision and has become known for incorporating fun into the structure of his program, like epic dance offs with the team and even installing a slide for the new Clemson football facility. He embraces enthusiasm to partner with a rigorous training schedule and the team turned these elements into a win!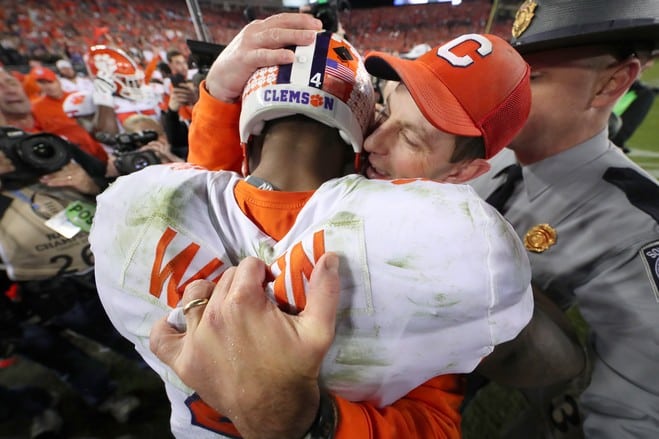 Positivity keeps the team morale on point. We know that what you focus on expands, so when a leader believes anything is possible, so does a team. In a quick interview right after the win, Coach Swinney shared that "love" has been his word for the year and that he told his team that love was going to make this win happen. Leadership with heart and passion also fuels a team's reach for the win. Kudos to Coach Swinney for his winning combination and post-win dance moves!
It's not over, until it's over. Resilient is how Ben Boulware, Clemson Linebacker, describes his team:
"We're just resilient. It was a very up and down game. We started very slow, but we're just a very resilient team. We've got a lot of fight in us. We got a lot of not giving up and it showed tonight. We battled and we battled and we battled and we won."
The last quarter in particular was full of the ball changing hands, four times in just the fourth quarter. The teams would score three touchdowns and trade the lead three times in the last five minutes alone!
Success does not happen if you give up. Failure is more acceptable than simply walking off the field, because we can all learn from challenges and failures. The Clemson Tigers kept pushing even through the last 14 seconds of this game. Deshaun Watson, the Quarterback, remained calm and focused, and it paid off big!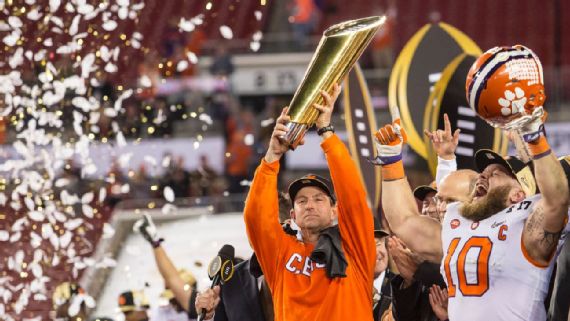 Team is everything. While there are players that had amazing moments throughout the game, it was a team effort. Especially in football, there is no one person that can pull of a win alone. Each success, each yard gained, each defensive line held, reinforces the sum of the team. Team building on this scale does not happen overnight. It is a result of visionary leadership, a commitment to team culture, and the personal commitment of each member to contribute the best of their best.
Most winning team moment in the Clemson and Alabama game? When Deshaun Watson (Quarterback who threw for over 900 yards in the two games against Alabama) threw to Hunter Renfrow (a former walk-on wide receiver) to score a touchdown with seconds left. The Defensive Line held the Crimson Tide back and brought fans screaming to their feet! Talk about a group effort, not one of the individuals would have had success without the others contributing completely.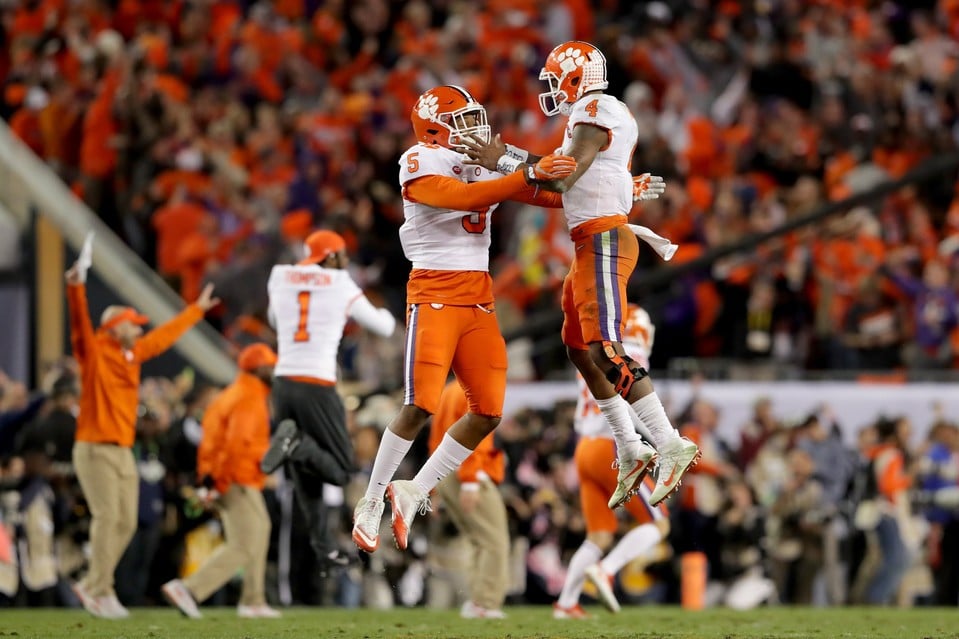 Feel the fear and do it anyway. Our team recognizes fear and the incisive moment of courage when a person decided to face their fear and take action anyway. We see this play out over and over for incredible results in our empowerment seminars.
The Clemson Tigers were not just fighting for the win this year, but for redemption from the loss to Alabama last year. This was as much a mental battle as a physical and that loss could have played havoc on their focus for this year's game. Courage is feeling the fear and taking action anyway. It is resisting the urge to let your fear take over and to take an action in direct opposition to your fear.
What does performance, team, and positive attitude look like? It looks like the Clemson Tigers winning the National Championship with 14 seconds left in the game!
Fire Power Seminars is ready to bring peak performance, team building, and breakthrough moments to you and your team for winning results! Our empowerment seminars have custom options to inspire your team and overcome challenges. Anything is possible and 2017 is the year to take that winning philosophy to the finish line!
For additional information, contact Karen at 954.232.4486 or Karen@FirePowerSeminars.com