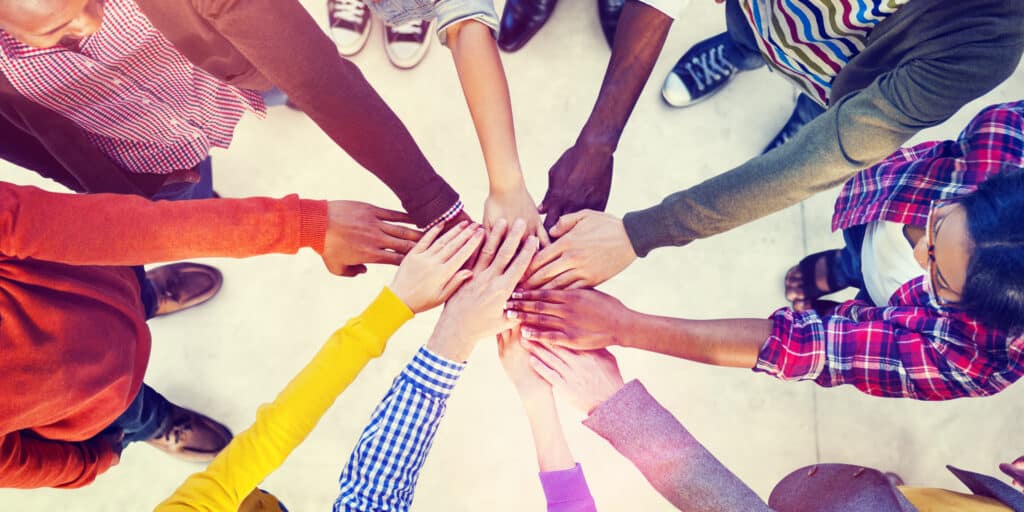 A retreat may be just the boost that your company and your team needs. Stepping away from the day to day and into a new environment can shift perspective and shake loose some of the issues that have been holding back your team. Combining personal and team building activities along with much needed downtime can be a powerful investment for your business that pays off throughout the year.
Step away from the grind of day to day – A simple change of venue is enough to give everyone some space to breathe. Adopt an out of sight, out of mind attitude and encourage employees to relax and engage on a completely different level. There is a value in connecting, learning and absorbing from a different perspective. And, time away from the office can make brainstorming sessions more fruitful for the participants.
Include Team Building – No one wants to be stuck in a conference room all day, listening to speakers. Add experiential learning to your business retreat and get your team moving! During Fire Power Seminars events, we love to hear the laughter and exclamations that come from empowering activities like board breaking and rebar bending. Break through personal and team barriers with activities that promote personal and team development.
Gain new perspectives – Good teams bring new ideas to the table and make collaboration a goal. In the office, there isn't always time for members of different teams to chat or compare notes. Retreats bring people together through various activities and sessions and bring new perspective to the roles everyone plays in the business. Hidden talents may emerge and interaction builds and strengthens relationships.
Incentives for employees – A bit of friendly competition during team building activities is a great way to provide incentives and rewards for employees. Gift certificates for massage? A special dinner out? Think about ways that reward and enthuse your team members!
Retreats for small businesses and corporations are important ways to renew morale and excitement in employees. Do you have a big project that is launching? Consider taking the project team on a retreat to brainstorm ideas and promote cohesiveness and goal setting. Does your leadership team need a boost? Getting your leadership excited and renewed is a way for them to bring fresh ideas and energy back to their departments.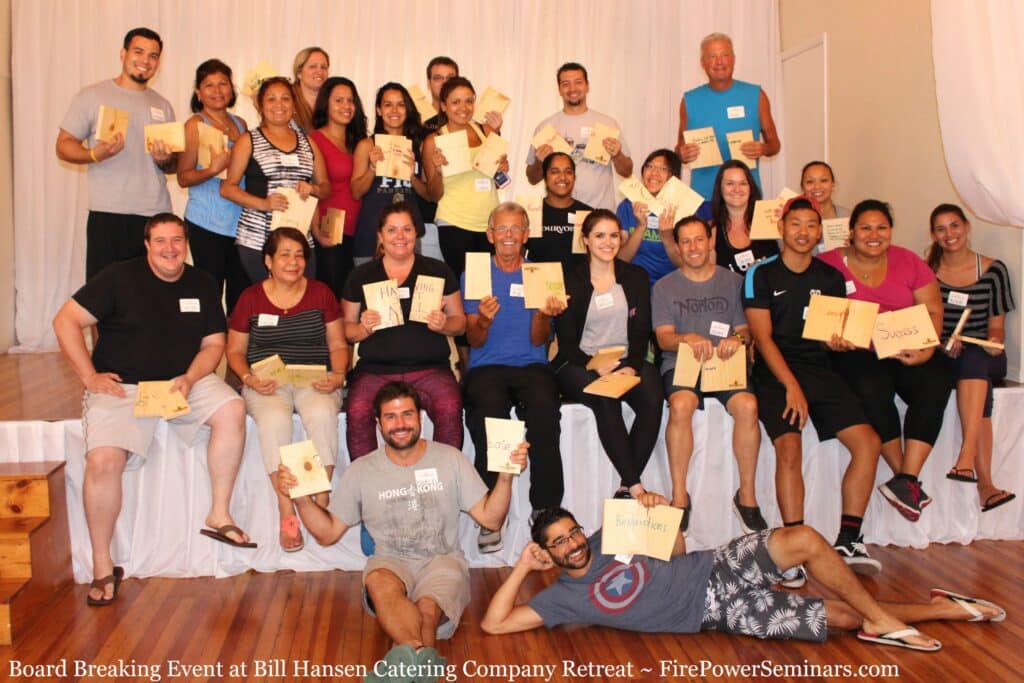 Fire Power Seminars invites you to build a custom retreat experience! We challenge people to be incredible in our empowerment seminars, and give them the tools to accomplish what appears impossible. We can come to your location or why not make South Florida (our location) your retreat destination?
Here is what Bill Hansen Catering had to say after working with us to plan their first ever company retreat:
"Connie and Karen are the consummate professionals who know their job and are able to interact and draw out the best in team members. I highly recommend that any firm wishing for an interactive team-building experience talk to these ladies before hiring another firm —  THEY ROCK!"  ~ Bill Hansen
We cannot stress enough how important it is for a highly effective team to have a chance to get to know each other through retreats, team building exercises and other activities that aren't directly related to office work. Our corporate retreats and training seminars are designed to leverage employee engagement to attain more productivity and greater results. Unlike most programs available in today's business world, we offer powerful seminars that directly engage every participant, helping them recognize limiting mindsets and guiding them to creative alternatives. Contact us for corporate retreat planning!