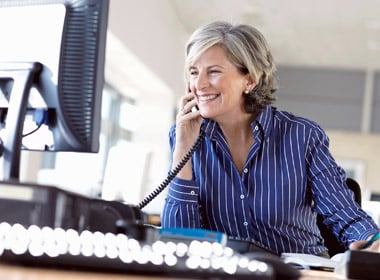 Women entrepreneurs are the fastest growing segment of small business in the United States today, reaching 1.5 times the national average. Here are a few statistics from the recently published "2015 State of Women-Owned Businesses Report" that should inspire you if you are a woman entrepreneur or thinking about launching your own business:
Overall, the number of women-owned businesses grew by 74% between 1997 and 2015
Women now own 30% of all businesses in the U.S., accounting for some 9.4 million firms
Women employ 19.1 million workers–that's one in every seven employees.
Women-owned businesses account for $2.5 trillion in sales.
Women are channeling their creative powers to develop small businesses, using social media and inventive marketing to their financial benefit, and balancing their home lives. They are inspiring pictures of women who believe that they can "have it all" and are going to make it happen.
We turned to successful women entrepreneurs to gather some of the top tips for women entrepreneurs. Are you implementing these in your business?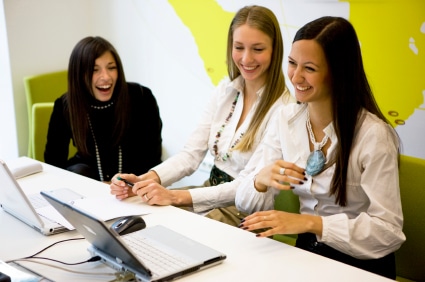 Define your brand and let it guide you – initial legwork and remaining flexible as your business expands is important, but so is your brand. Customers today are seeking authenticity so be who you are and be committed to that authentic concept.
"Define your business and your brand and commit to it—everything you do should be consistent with your business's identity. You simply cannot be all things to all people. This is especially important if you are starting a business with limited upfront capital. You may be tempted to do things outside of your scope in the interest of either driving business, or just paying the rent…I learned a lot about staying true to my product/service offerings and refraining from taking business that is not in my wheelhouse." Carrie Spindler, Goodiebox Bake Shop on Fast Company
Let your home life inspire you – most women entrepreneurs are creatively launching businesses that work from home and sync with their home life. It is a balance of finding what you are naturally good at and getting your message, products, and services out.
"Regardless of whether they own a business, many women already hold the title of CEO… of the household," she said. "Managing the needs of a household, including children, spouse, multiple schedules, school obligations, extracurricular activities, etc., is definitely akin to running a small business."

"By translating what may already come natural to you in running your home into the workplace, you can create a seamless transition as you try to balance it all," Miller added. Laura Miller, president of Ink from Chase on Business News Daily
Building your tribe – the people that are around from the inner circle to the far reaches of the outer circles are vital to success, especially for entrepreneurs working from a home office. Network generously, efficiently, and frequently rework the goals for your tribe and what support means to you and from you.
"No one is going to hand you your tribe. You have to work on it and continue to regularly work on it to foster these relationships. There is a reason that this adage lives on "It's not what you know, it's who you know."  The people in your life will support, care, guide, promote, sponsor, make introductions, invest, advise, celebrate, partner, and will help you all along this beautiful journey of business ownership." Jenn Aubert – One is the Loneliest Number for Women Entrepreneurs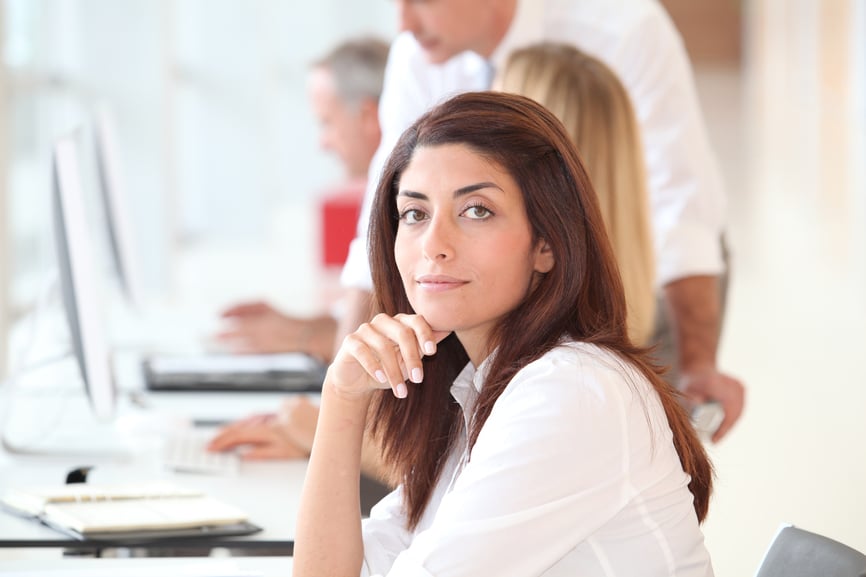 Don't be afraid of failure – most people do not start out in business thinking about failure, but the people who are successful long-term know that even if failure happens, the invaluable lessons learned are what can propel you into your next success.
"My best successes came on the heels of failures." This is a powerful lesson for any aspiring business owner, as most of today's most established entrepreneurs have been faced with countless failures. The importance of dealing with failure is that you need to be able to learn from the failure, dust yourself off and move on, even if you deal with consistent failure. You never know when your next venture will be the one that finds you your biggest success yet. Barbara Corcoran from Shark Tank on the Huffington Post
Connect with other women entrepreneurs – women entrepreneurs supporting each other are powerful allies and groups. For those who are new in business, these groups may assist you in finding a mentor. For long-term business owners, strong alliances with other women can lead to greater success. As well, these organizations may also be able to assist with financial tools for business growth. Check your local and regional areas for conferences geared towards women in business.
Here are some resources to connect:
Office Depot Foundation Women's Symposium is taking place February 26-27 at the Kravis Center for the Performing Arts in West Palm Beach. The 2016 theme is "Building Your Toolbox for Success: Transitions for Today, Tomorrow, and the Future." This highly engaging Symposium is designed to help women gain a new understanding and appreciation of how to achieve even greater success in all aspects of their lives. Karen Pfeffer, co-founder of Fire Power Seminars, will be speaking and presenting on "Maximizing Your Personal Power."
U.S. Small Business Administration (SBA) has a network of more than 100 women business centers across the country for women who own small businesses.
Score.org offers online newsletters and webinars in addition to an extensive database of female mentors.
National Association of Women Business Owners (NAWBO) has chapters across the country that offer peer-to-peer professional development programs for members.
In all the surveys, the biggest obstacle to women starting their own businesses is confidence. A large consensus amongst top women entrepreneurs is that the antidote for a lack of confidence is action. Take the first step, reach out for help, and keep going!
What are some the top tips for women entrepreneurs that you have from experience?