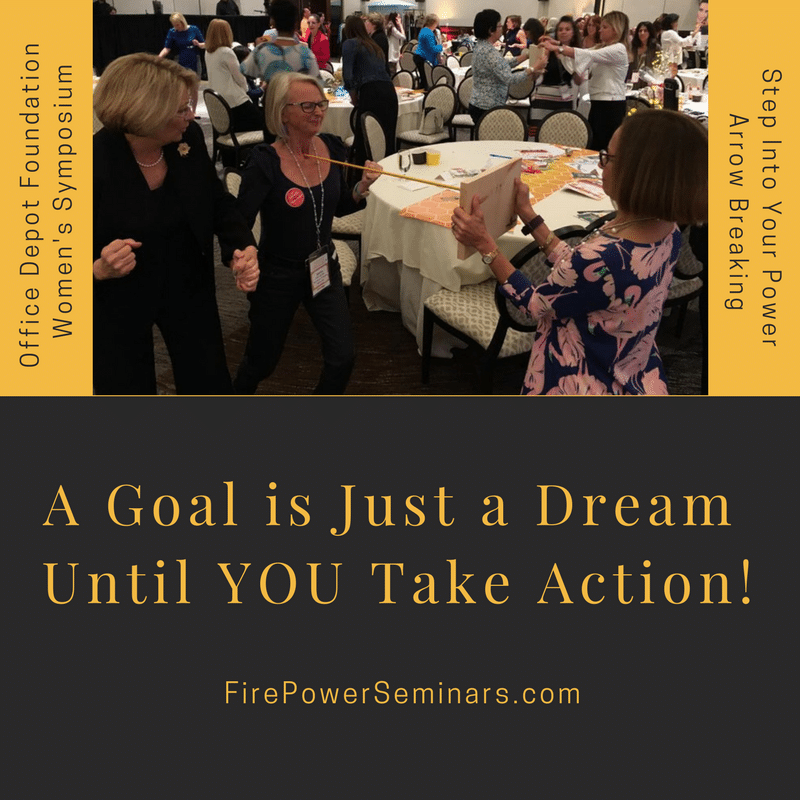 Our participation at the Office Depot Foundation Women's Symposium this past weekend was simply amazing!
Energized. Powerful. Extraordinary. Unforgettable. Exciting. Determined. These are just a few ways attendees described Karen's "Step into Your Power" presentation.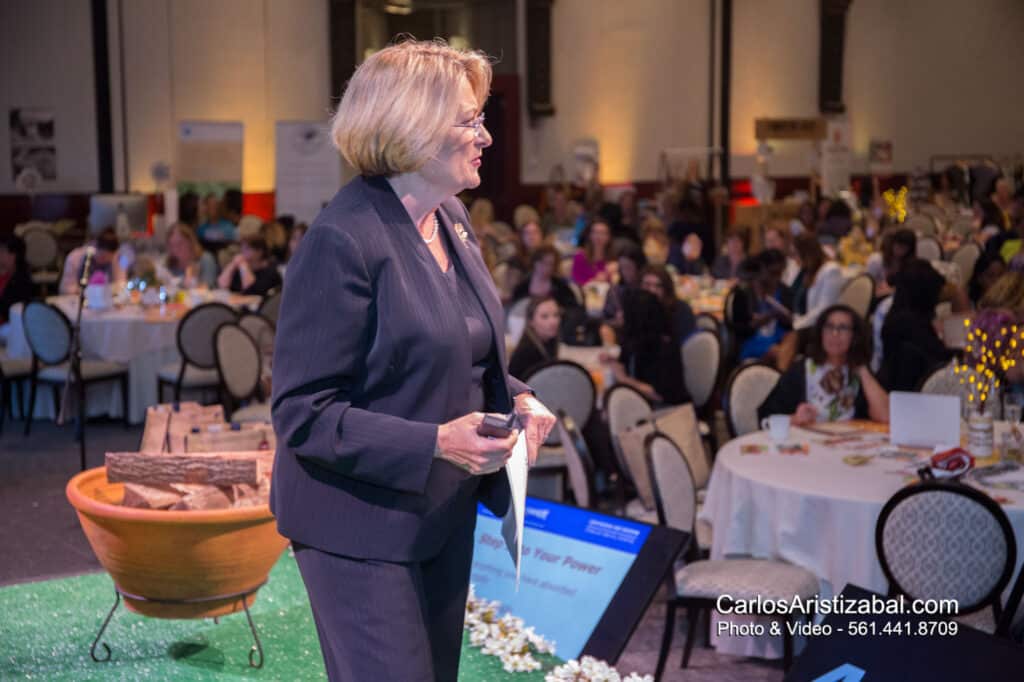 Karen Pfeffer led more than 400 attendees in a "Step Into Your Power" presentation that culminated in a powerful arrow breaking exercise. Participants placed an arrow into the hollow of their throat and walked toward their big goal for 2017 until the arrow bent and broke. The arrow symbolizes the barrier one must break to reach and achieve the desired goal or outcome. And there is risk involved. In this exercise, the arrow is only the physical manifestation of the barrier. The real barrier is what goes through the mind, and it can appear in the form of self-doubt, fear or possible failure. This empowerment exercise confirms the idea that a goal is just a dream until you take action.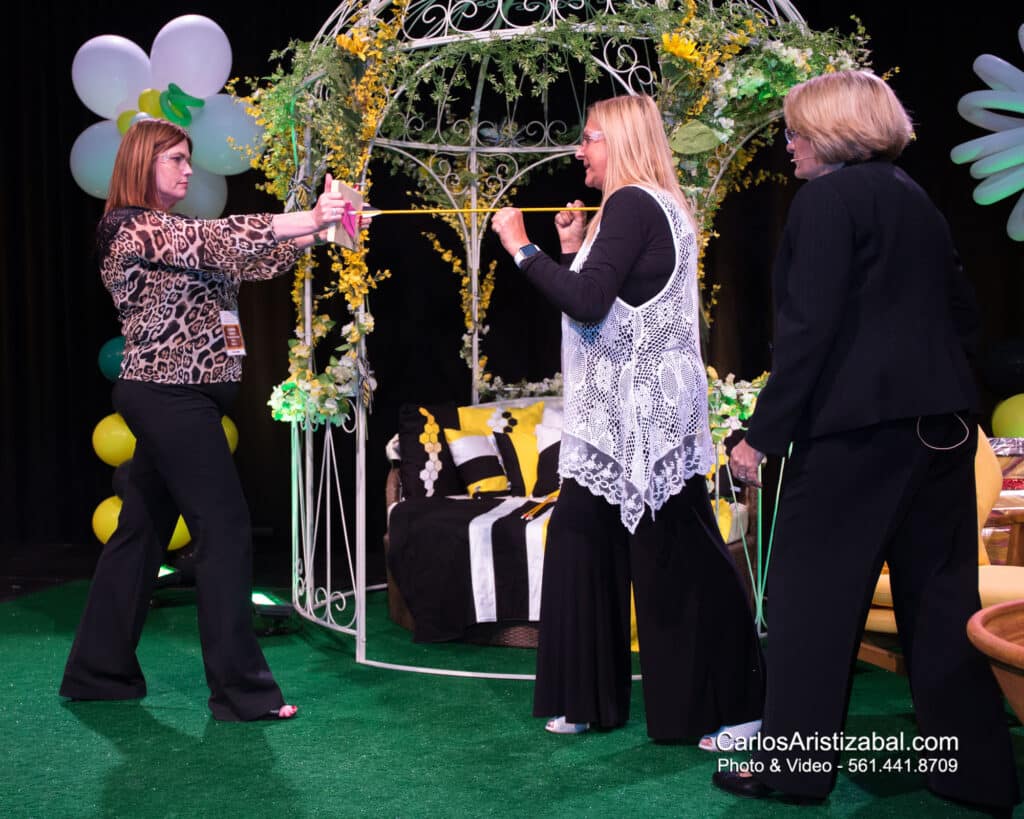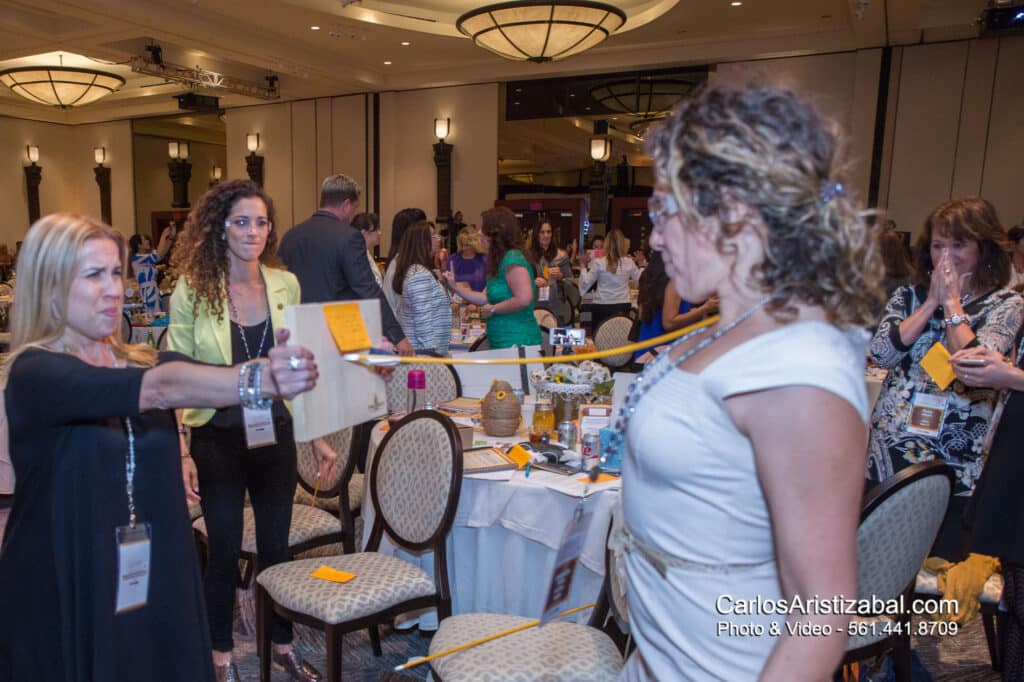 Once participants made the decision to step into their power, they took one step forward with 100% determination, focused on their goal and moving through any self-defeating thoughts. All it takes is one determined step to break through the membrane of fear, moving from fear and/ or self-doubt into power.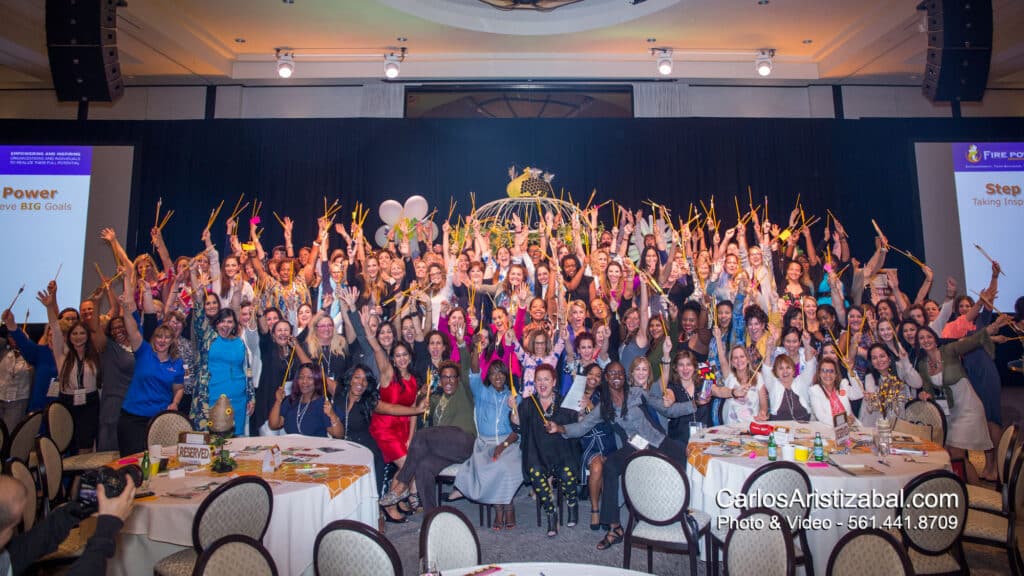 Karen even got a mention on one of the Miami Herald's blogs!
"No matter how accomplished you are or how much personal work you have done, you'll experience occasional doubt … and that doubt could mean the difference between success and failure," said Karen Pfeffer, co-founder of Fire Power Seminars. Pfeffer said success is pushing past doubt, busting through barriers and moving forward with determination, focused on what you want. She entered the male-dominated field of banking and became the first woman president of the Florida Bank Marketing Association. She now has a successful company that puts on empowerment seminars and does breakthrough coaching. Miami Herald – Work/Life Balancing Act
We are energized by how 2017 is shaping up for us, too! Connecting "Step Into Your Power" arrow breaking to groups like the Office Depot Foundation Women's Symposium and "Breaking Barriers" board breaking to groups like the Happy Black Woman Mindset Retreat, who are ready for empowerment and to step out of fear into action, is exactly why we do the work that we do. Are you ready to reset your 2017? Contact us to talk about empowerment seminars, presentations, corporate retreats and what your team needs. For additional information, contact Karen at 954.232.4486 or Karen@FirePowerSeminars.com
Fire Power Seminars Philosophy:
Karen Pfeffer and Connie Phelan are passionate about empowering and inspiring individuals and organizations, and know that one must do the one thing you think you cannot do to overcome fear and doubt. Through the Fire Power Seminars experiential activities, participants have mental and physical breakthroughs, engaging the mind and body to overcome False Evidence Appearing Real. If you want something you've never had, you've got to do something you've never done! You must "Step Into your Power" and have a mental and physical experience. It's called Embodied Cognition. Taking everything you have absorbed mentally, and applying it physically.