"The most powerful weapon on earth is the human soul on fire."
~ Ferdinand Foch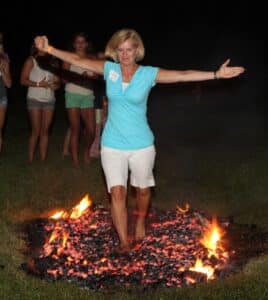 Imagine for a moment that your limiting beliefs are suspended. Thoughts that make daily appearances such as, "I can't do that" or "Success is meant for other people" disappear – just for a moment. Just for a few seconds.
Just long enough for you to take a breath and dive headfirst into a new reality… one that has you boldly stepping past old thought patterns that kept you small. A new reality that has you leaping over obstacles that have stood in your path for months, maybe even years.
Just long enough for you to walk, barefoot, over a bed of red hot, glowing coals into the loving arms of your peers on the other side.
Just long enough to change the way you think about yourself – and the world – forever.
Fire Power, Woman Power! For Women Only – First time ever!
Experience firewalking in the supportive environment of like-minded women. You'll have several activities to get you prepared for the firewalk, and everything is voluntary. If you are ready to give your self-limitations over to the fire and step into your power, this seminar is for you!
Saturday, April 9, 2016
5:00-10:00pm (Light dinner included)
Davie, FL
Call to register and reserve your space!
954.232.4486
If You Can Walk, You Can Firewalk
At Fire Power Seminars, we're in the business of guiding people through an inner transformation by helping them do something they didn't think was possible.
We do this through empowerment seminars, student/ youth empowerment events and team building exercises. On the outside, people see our participants breaking through boards with their bare hands and striding confidently over a bed of steaming coals. These things look impossible, but people who go through the seminars actually accomplish them!
Watching someone victoriously break through these physical barriers is deeply moving. We know that however incredible it is to defy physical restrictions, something far more profound is stirring on the inside. Walking over the hot coals is a walk of grace, a walk of faith and a walk of conviction. It requires letting go of all resistance and allowing yourself to be the powerful individual that, deep down inside, you know yourself to be.
If you can walk, you can firewalk. If you can firewalk, you can change your life.
Women Who Firewalk Empower the World
Most of our firewalks include men and women, but on April 9th, Fire Power Seminars is offering the first ever all- women firewalk. We're especially excited about this event because we know that when a group of like-minded women come together, lives begin to change.
Although there are some similarities in limiting beliefs among women and men, in general, women have a different set of mental blocks than men do. Boys grow up with the belief that they can do anything. They're told to be "big and strong".
Girls grow up thinking that they are meant to be good listeners and not speak up. Sugar and spice and everything nice…
In fact, linguist Deborah Tannen has found that female college students tend to "make shorter and quieter statements," "present their statements in a more hesitant, indirect, or 'polite' manner," and "ask questions rather than give statements, even if they know an answer" (read more on Deborah's work and gender inequality in the class room HERE.
This is where our work comes in.
We're here to show women that we can make bold statements instead of apologizing for our views. We can lead the classroom (or boardroom) instead of passively observing. We can accomplish a great many things – we just have to believe that we can first!
The firewalk on April 9th will steer each woman out of her comfort zone, so she can have the experience of doing something that feels impossible, dangerous and maybe event a little frightening.
Because once you have the experience of doing something that you thought you couldn't be done, you're never the same again. You will discover that sometimes, on the other side of "frightening" and "dangerous" lives your courage, your determination and your connection to an inner richness of strength.
The women who attend our firewalks learn that they are powerful beyond what they expected. They know that when they put their minds to something the world had better watch out!
If you can walk, you can firewalk. If you can firewalk, you can change your life.
Are you ready to break through your mental barriers and do the impossible? There are still a limited number of spaces available in our April 9th firewalk.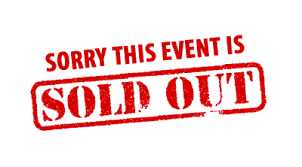 We promise laughter, empowerment, and experiences that boost the positive! For more information about empowerment, team building and transformation, contact Karen at 954.232.4486 or Karen@FirePowerSeminars.com