Ignite the Fire Within!
08/03/19 S. Florida Empowerment Firewalk Seminar
The next Fire Power Seminars South Florida Empowerment Firewalk Seminar is scheduled for Saturday, August 3, 2019, 5:00-10:30pm (light dinner included).
You'll have several activities to get you prepared for the firewalk, and everything is voluntary. If you are ready to give your self-limitations over to the fire and step into your power, this seminar is for you! Only $150 – Register below to reserve your space!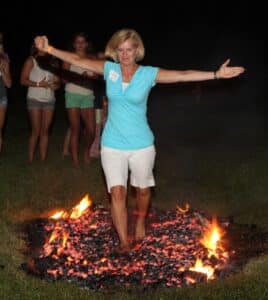 Location: Davie, FL (15 min West of Fort Lauderdale; address provided at time of confirmation.)
To treat yourself to a fun evening of accomplishment where you will break through barriers and limitless possibilities, register today.
Breakthrough One-on-one Coaching