Ignite the Fire Within!
Empowerment Firewalk Seminar
Date TBD Due to Coronavirus Pandemic
The next Fire Power Seminars Empowerment Firewalk Seminar open to the public is on hold due to Covid-19.
This event provides several activities to get you prepared for the firewalk, and everything is voluntary. If you are ready to give your self-limitations over to the fire and step into your power, this seminar is for you!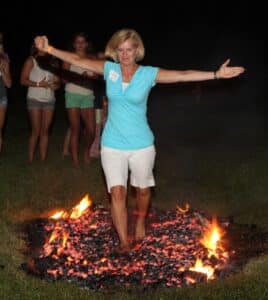 Location: TBD
Treat yourself to a fun evening of accomplishment where you will break through barriers and limitless possibilities.